Faith Formation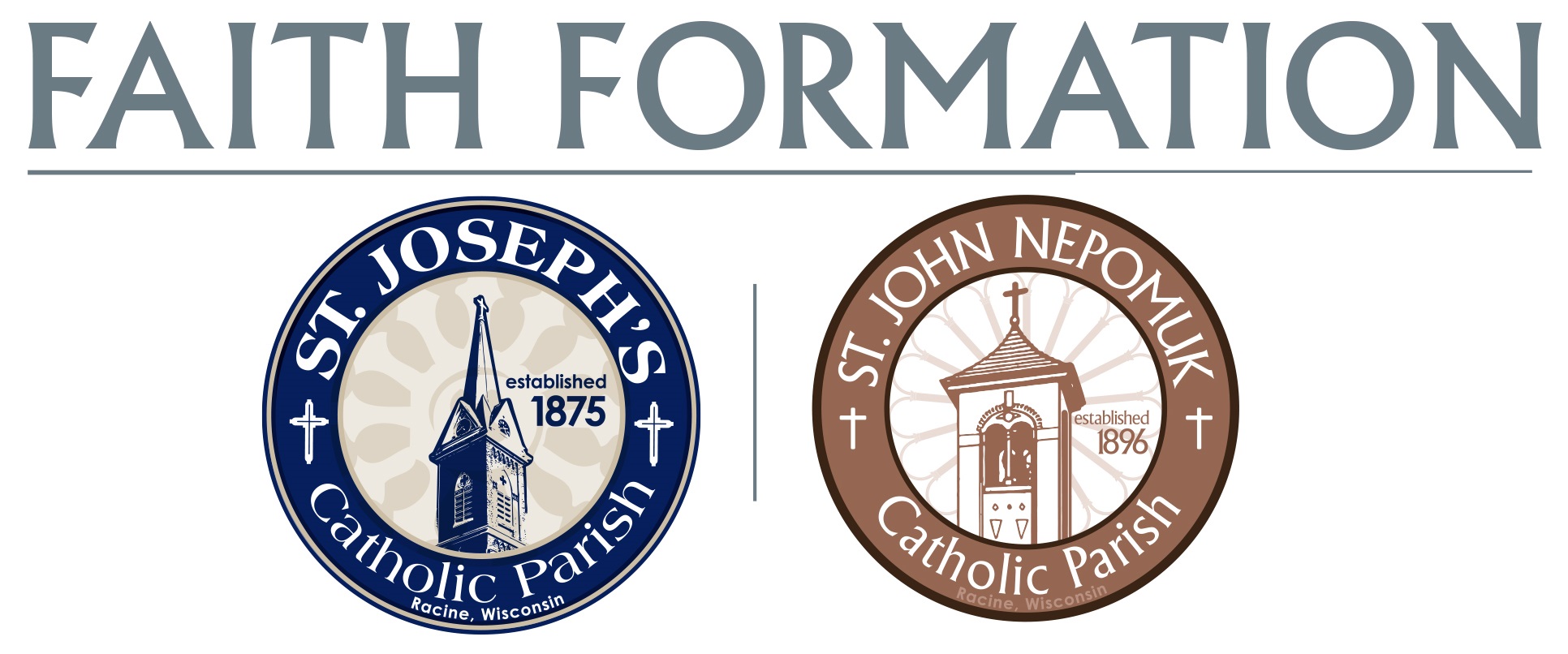 For the 2020-2021 school year, Amber Fay has developed a program for both in person and virtual, please call Amber at 262-989-8686 for more information.
This registration is for St. Joseph and St. John Nepomuk families and students.
Please click the link below to get to the registration form for 2020 - 2021, print the form and fill out the information needed.
For children in Grades 7 thru 11, please write on the form if you want to attend the Wednesday night class or the Sunday morning class.
Return registration with payment by mail (St. Joseph Parish; 1532 N. Wisconsin Street; Racine, WI 53402), in person to the St. Joseph Parish Office (same address as above) or in the collection basket in church. Mark the envelope Religious Ed. registration, attention: Amber Fay.