Latest News
Jolly Old St. Nick Visits SJS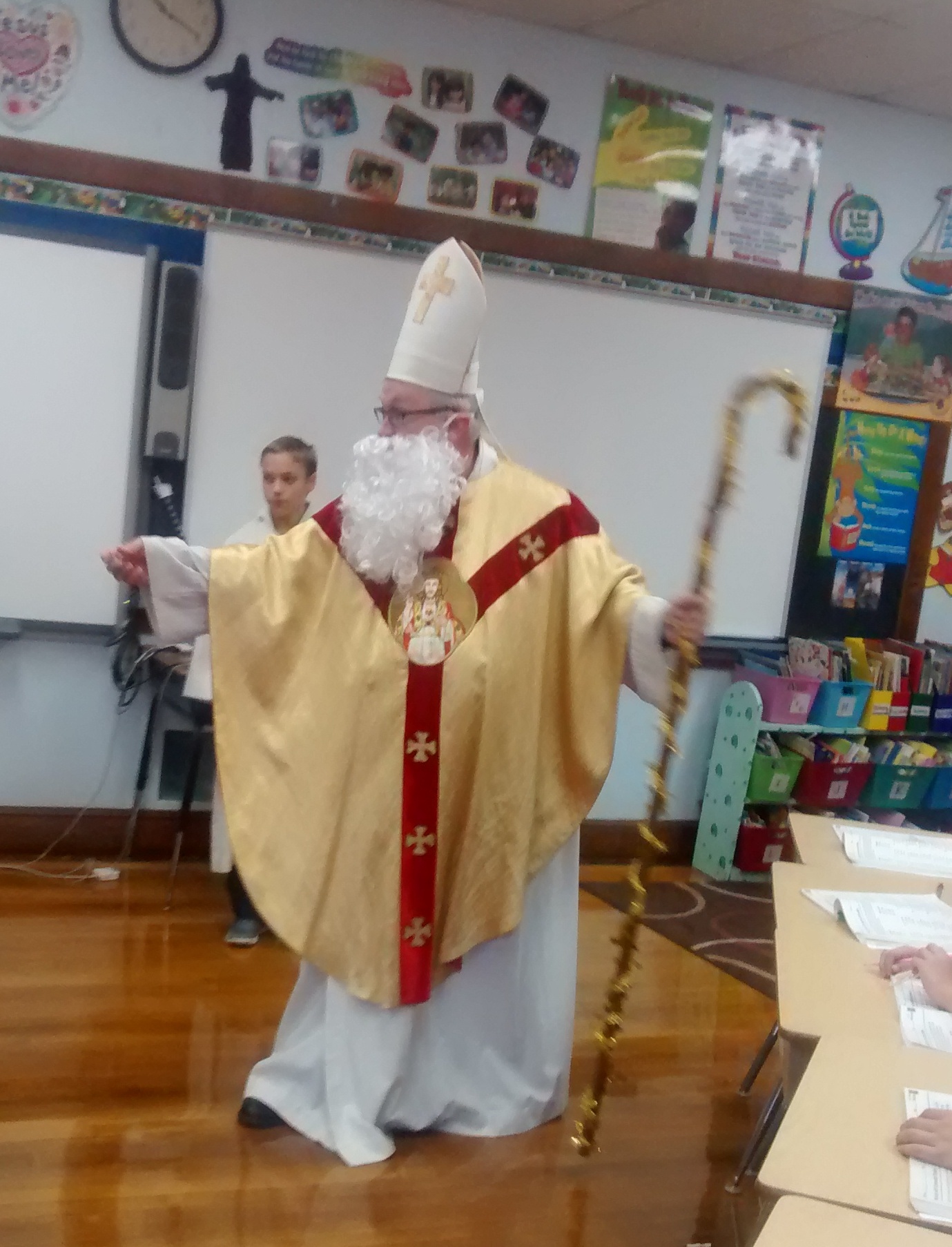 St. Nicholas (otherwise known at St. Joe's as Dan O'Connell, Director of Religious Education) brought a touch of holiday cheer to the Advent season when he visited the parish school children on his feast day, December 6th.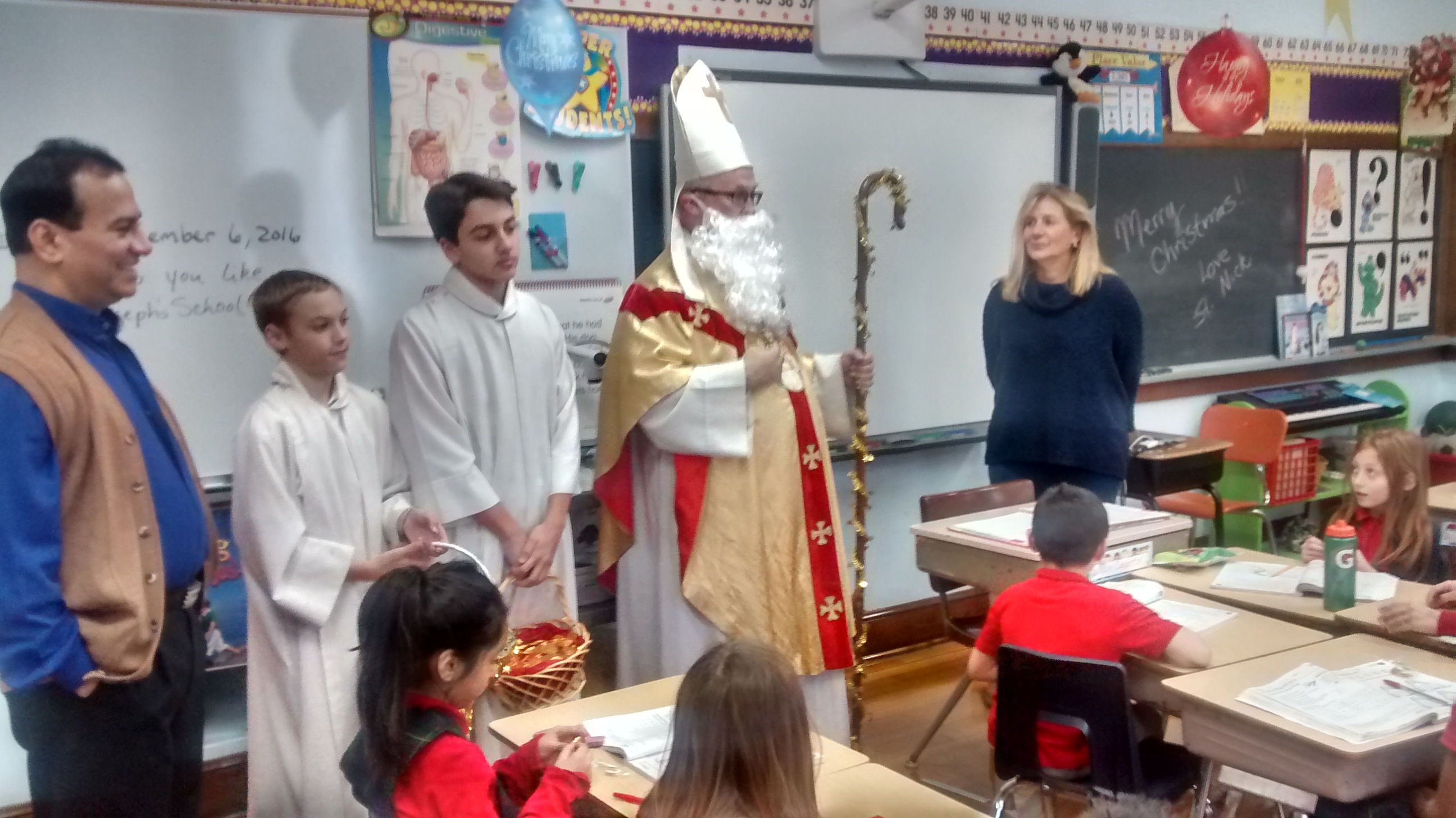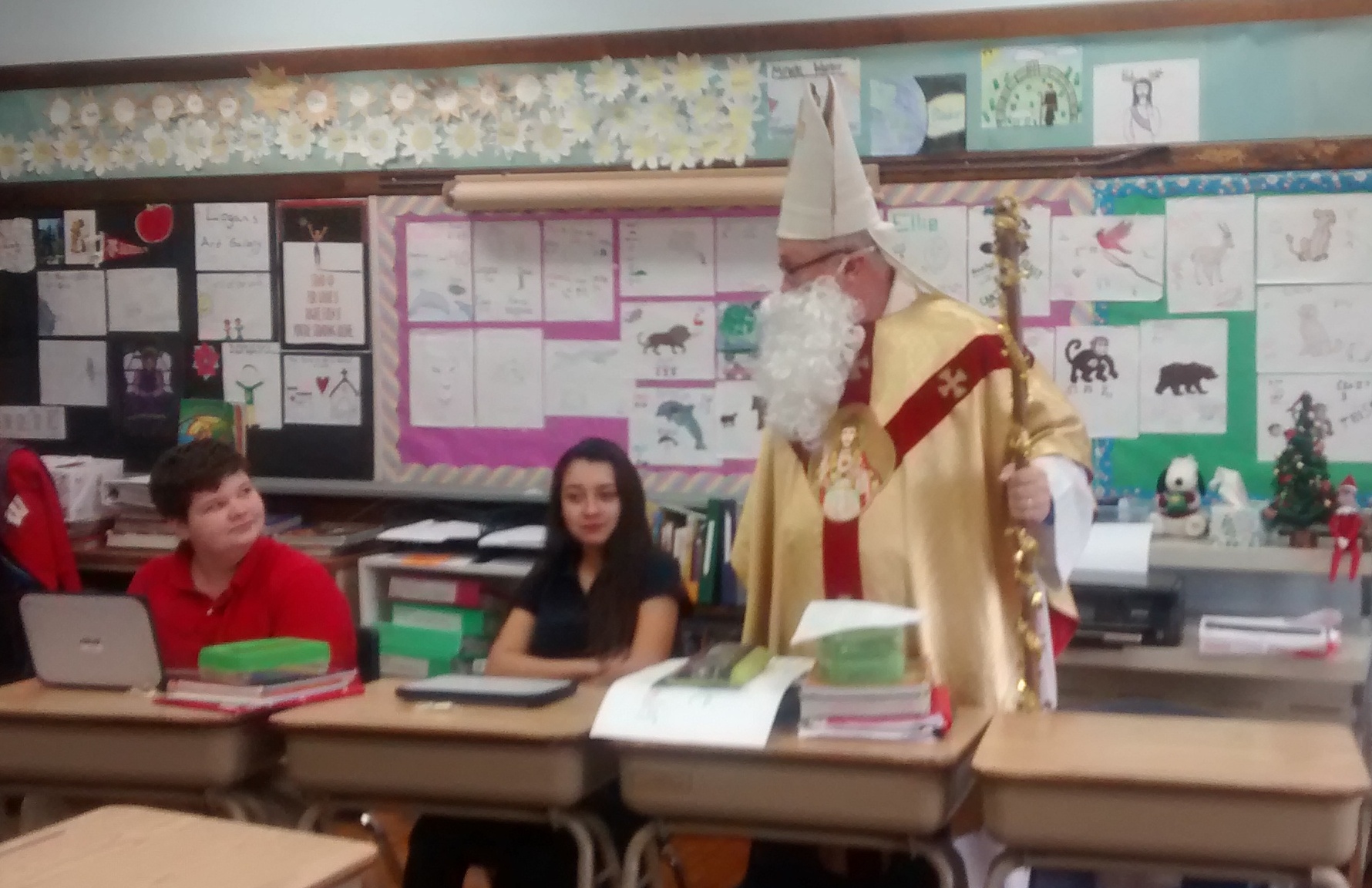 Fr. Steve and two servers accompanied St. Nick, who brought treats for all. And who doesn't like candy canes and chocolate coins?!
According to the St. Nicholas Center, Nicholas, who lived in the third century, was the son of wealthy parents who raised him as a devout Christian. He became a Bishop of Myra, known for this love of children, and his generosity, using his inheritance to care for the needy, sick and suffering. You can learn more about St. Nicholas, at http://www.stnicholascenter.org/pages/who-is-st-nicholas/.