Latest News
Yes, it is true, the 10:30 a.m. Mass is back, beginning on December 2nd.
Faith Formation Director Needed
We are looking for an energetic self starter who has a Bachelors Degree with a major in Religious Education/theology or the equivalent. Must be good in Program Development and Cathechist facilitation.Knowledge and understanding of the Catholic Church and its missionis required. this will be a part time to possible full time position. This person will work a flexible schedule according to the activeties of the day and season of the year. Send resume to Father Steve Varghese, Pastor at 1532 N. Wisconsin Street Racine, WI 53402 or email vargheses@archmil.org.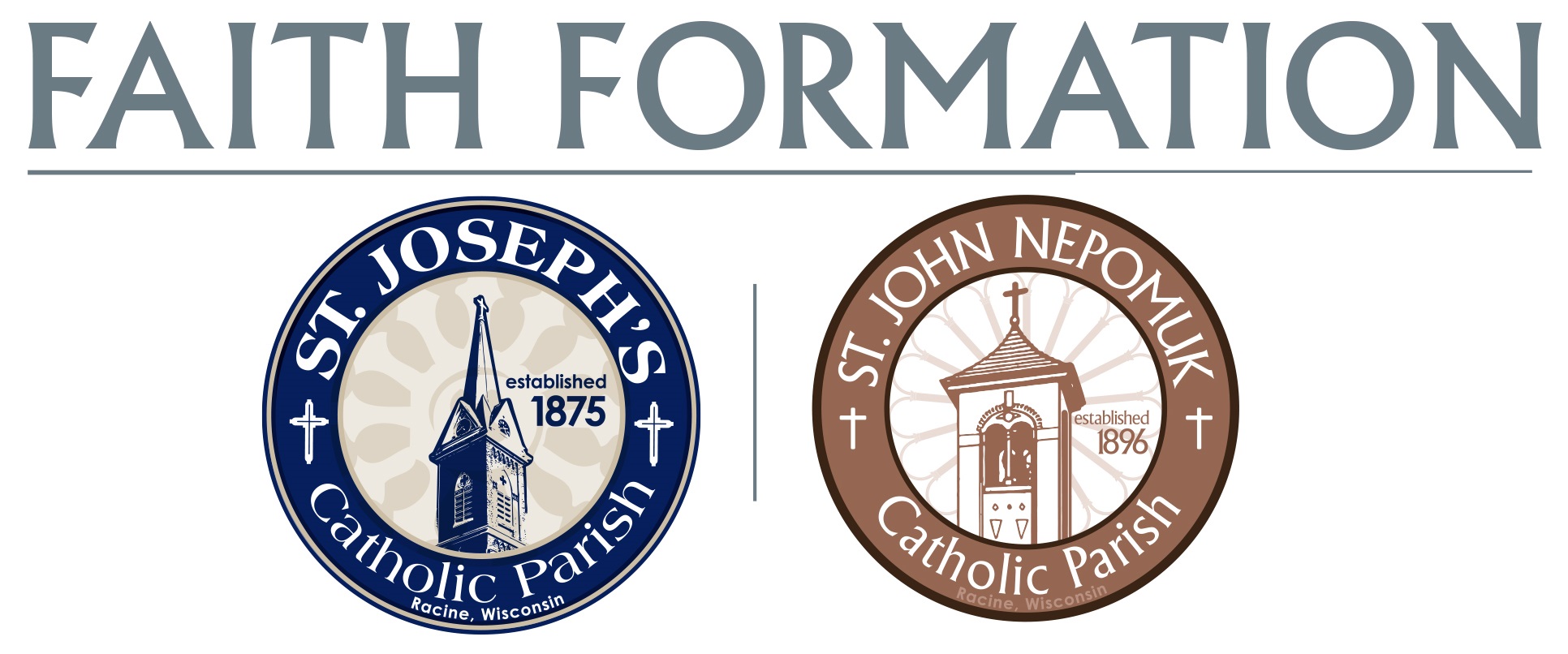 This combined program for students from St. Joseph and St. John Nepomuk will help young people to become enthusiastic and prayerful life-long disciples. Instruction for Grades 1-6 follows a classroom format. Grades 7-12 follow a Youth Group format , incorporating community, prayer, study and service. Go to the Religious Education drop down for the Registration Form.
---